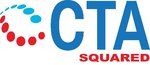 CTA SQUARED
CTA SQUARED: 24 models with reduced width for special installation needs. Airflow: 1.100-92.000 m³/h.
A wide choice of sections, with several technologies and performance levels, is available. Ventilation, Heat Recovery, Cooling/Heating, Filtration, Humidification, Silencing.
Units are available with different power supply, voltage and frequency (50/60 Hz).
In addition, any size can be customised on request.
Ideal solutions for roof or narrow spaces positioning and to avoid any disturbance on building aesthetics.
All internal components are optimised accordingly, to reach high power and high energy efficiency.
Features
Steel base and aluminium frame.
Structure also available with thermal break profiles and with smooth interiors for sanitary applications (Thermal Break and Sanix configurations).
Double skin sandwich side panels with 25-46-50-63 mm thickness (on different profiles).
25 and 50 mm panels are fixed with exclusive SNAP-IN system (screwfree) ensuring even pressure on the casing for excellent air tightness.
Aluminium dampers with aerodynamic profile.
Dedicated gaskets for excellent tightness and integrated gear for higher protection.
Motorisable dampers.
Integrated Electronic Control available.
Leakproof to ensure optimum air treatment.
Free-Cooling, on special conditions of external and internal air temperature, it ensures the air treatment with maximum energy efficiency.
Easy maintenance. Easy removal of all components and full access to all sections for cleaning for cleaning and replacement.